So I've been surfing YouTube for some inspiration, mainly because I want to knit a ruffle scarf, and stumbled across some videos about store hauls. I had nothing better to do so I watched a few, and some really entertaining posters inspired me to talk about my most recent journey to T.J. Maxx. I hope this doesn't bore you to death, being my first haul display and all, along with the fact that I didn't buy very much.
A black vest with crocheted back detail ($12):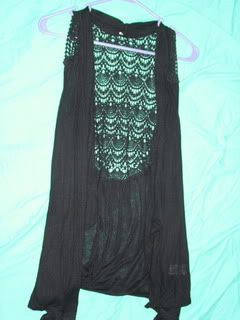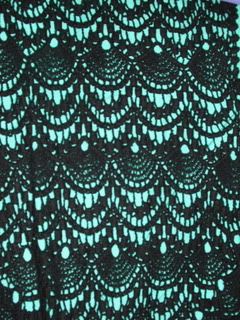 Some yoga pants ($7):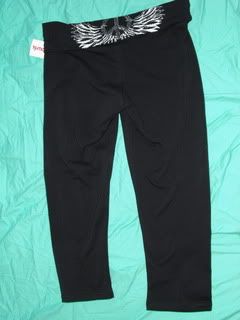 A black, white, and grey striped knit vest and shirt combo ($13):
A grey ruffle scarf ($10):
My grand total for these items is $99, which is a good chunk more than I'd like to pay for clothes. However, I can wear the black vest with almost every shirt and tank top I own, the bathrobe will come in handy for a long time, the grey shirt can convert to a vest for a new look when I get bored, which then can be worn with several shirts I own, and the tank tops will look good as is or with a belt.
Still, I much rather prefer JC Penney's clearance racks and Amvets to T.J. Maxx. I might return the striped vest and shirt combo because as much as I like the fit, I dislike the fact that the vest doesn't close. Safety pins won't cut it, either.
And that about covers it for my haul! I promise, next time I post items I've purchased, it will be much better!