These record bowls are becoming more and more popular, so I decided I'd show you guys how to make a bunch of your own to use for, well, whatever you feel they can be used for. I'll be selling most of mine for about three bucks and using the ones I don't sell as displays for my goodies.
WHAT YOU WILL NEED:
A record
An oven-safe bowl (glass or metal)
A baking sheet
DIRECTIONS:
Hit up the thrift store for some cheap records.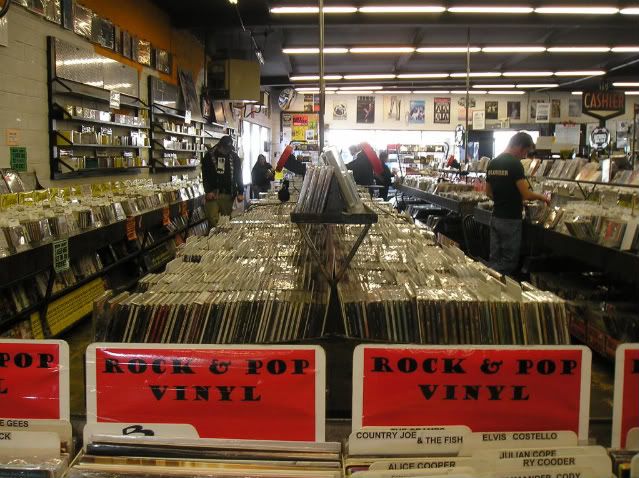 Preheat your oven to 250 degrees.
Take your oven-safe bowl and place it on your baking sheet. Place the record with the center on the back of the bowl.
Put into the oven for 4 minutes. Check to make sure the record has begun to warp. You can leave the record in for up to 8 minutes. Once your record has reached a desirable level of warp, remove it from the oven using oven mitts and mold to a desirable shape with the mitts still on.
Voila! You now have a record bowl! Allow it to cool for several minutes. Then give it a quick scrub with some damp paper towels and you're ready to use it for storage and organization or for decoration.